Benefits of Motorised Blinds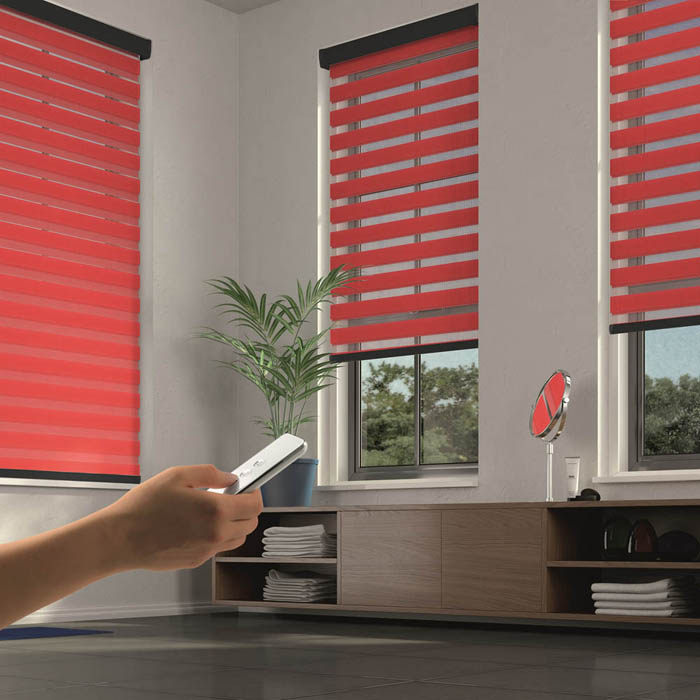 When building or remodelling your home, you should think about energy efficiency. How you build your home directly impacts the amount of energy it uses. You can look for motorised blinds to assist in controlling the heat loss and solar gain experience at your home day by day. Below are some top benefits of motorised blinds:
1. Energy Efficiency
If you want to maximise the energy efficiency of your home, then you should consider getting motorised blinds. You'll be able to cut your energy costs at a larger margin and save a lot in the long run. However, you should ensure that the blinds are closed on time so that temperatures can be controlled efficiently in your home, without entirely depending on your air conditioning or heating units.
2. Convenience
Technological advancement has made it easy to open and close automatic blinds through a remote control, you can now even download apps on your mobile phone and tablet to control your blinds at the touch of a button. Window coverings help reduce heat loss and solar gain. Therefore, the ease in opening and closing will likely give a more favourable environment in your home without a lot of hassles. Electric blinds also have set schedules for opening and closing at specific times, meaning that even if you're away, you don't need to worry.
3. Security
You might be leaving for a long weekend or a vacation, leaving no one at home or even asking your neighbours to keep an eye on your home. However, if this is the case, you need to take an extra step in making your home safer. If you motorise your window blinds, your home will have an appearance of someone being present. If there're some home changes such as lighting, it'll appear as if you're at home. This will reduce the chances of your home being targeted or prevent unauthorised people from getting in your home.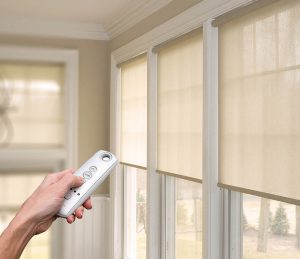 4. Maximises Space in Your Home
Although electric blinds obviously can't enlarge your home, all they can do is to make all available spaces more usable. You can also add motorised outdoor shading solutions in all your outdoor spaces in order to create defined spaces which aren't limited by weather conditions. Just like the interior motorised blinds, the exterior motorised blinds can be controlled using a smart device or a remote.
5. Protects Furniture & Decor
The sun can have damaging effects on your artwork, upholstery, and other decorative pieces. To keep your possessions in good shape, ensure that your smart house system is a step ahead of the sun so that shades can be automatically be lowered upon reaching the ultra-violet levels.
In conclusion, these are some of the top benefits of motorised blinds. Other benefits include child and pets safety, ideal for difficult to reach windows and easy access to privacy. Consider installing motorised blinds in the interior or exterior of your home now that you know their benefits. You should also think of  a budget depending on the motorised window treatments you need. 
Thank you for reading Blinds in Harmony blog post. If you have any questions or queries please get in touch on 0800 0282942 to speak with our friendly team.