Wooden Blinds Vs. Fabric Blinds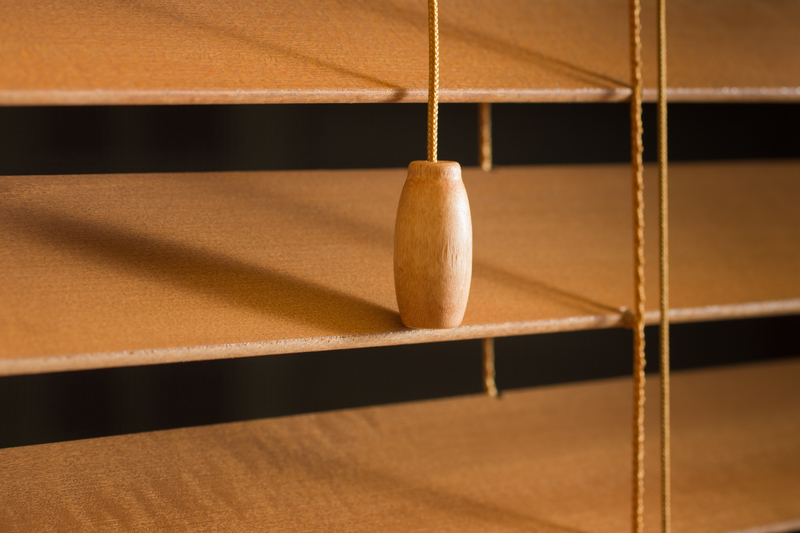 Window treatments are classified into drapes, and curtains, wood blinds, fabric blinds or shades. Of these classifications, wooden and fabric blinds are becoming the most popular choices since they're more economical, quicker to install, and easier to maintain.
Wooden blinds
Wooden blinds belong to the bigger classification of blinds called horizontal blinds, so-called because their slats, you guessed it right, are suspended horizontally! Here are your options for wooden blinds:
Basswood blinds, which use real wood slats, allow you to lift and draw the blinds with a single pull of a cord or you may just tilt the slats by pulling a separate cord.
Wood-foam blinds which use faux wood slats (called as such because the slats are actually made of PVC that's painted to look like wood) that are strung together with tapes or ribbons made of cloth. The control mechanism operates similarly to basswood blinds because they basically use the same headrail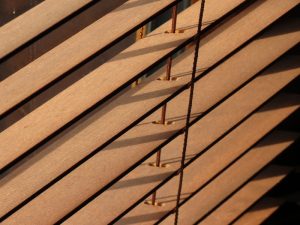 Why choose wooden blinds?
You don't need to raise or draw your wooden blinds every so often. Simply tilting the slats gives you control over the amount of light that enters your room.
Their wood-look adds to the elegant style of your home.
They are durable and can outlast other kinds of window treatments.
They are dust magnets but are easy to clean using a damp cloth.
Fabric blinds
Also called window shades or roller shades, include window coverings that use fabric rather than slats. The fabrics come in a wide range of colours, patterns, and designs; and could either be solid (blackout or opaque) or sheer (translucent). There are several kinds of fabric blinds:
Roller shades have a tubular headrail and side control for rolling the fabric up and down depending on how much light you need.
Combi-shades use double layers of a fabric woven with alternating solid and mesh strips. During operation, the strips cross over as the double layer of fabric spools around the head rail while being weighed down by a heavy bottom bar. Combi-shades give you utmost control over the amount of light that enters your room.
Roman shades are considered old-fashioned but have enjoyed a revival. Roman shades are made from a flat fabric that folds up like an accordion when you pull the control cord.
Pleated shades are made from pleated fabric that pulls up and collects at the top of the window.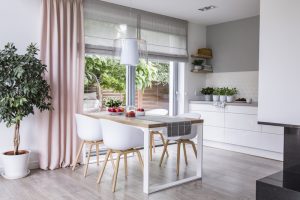 Why choose fabric blinds?
Because fabric shades come in endless combinations of colours, patterns, and textures, there's always one that would blend perfectly with your home motif.
While most have cords that may be unsafe for children, there are fabric blinds that feature cordless control. Some are motorized and can even be incorporated into your smart home.
They just require regular dusting or vacuuming. Though, you can have the fabrics deep-cleaned once every one to two years.
Whether you decide on installing wooden blinds or fabric shades on the basis of their individual aesthetics and functionalities, they are sure to contribute to the balance of your home and give it a complete and harmonized look.