Advantages of Installing Blinds in your Bathroom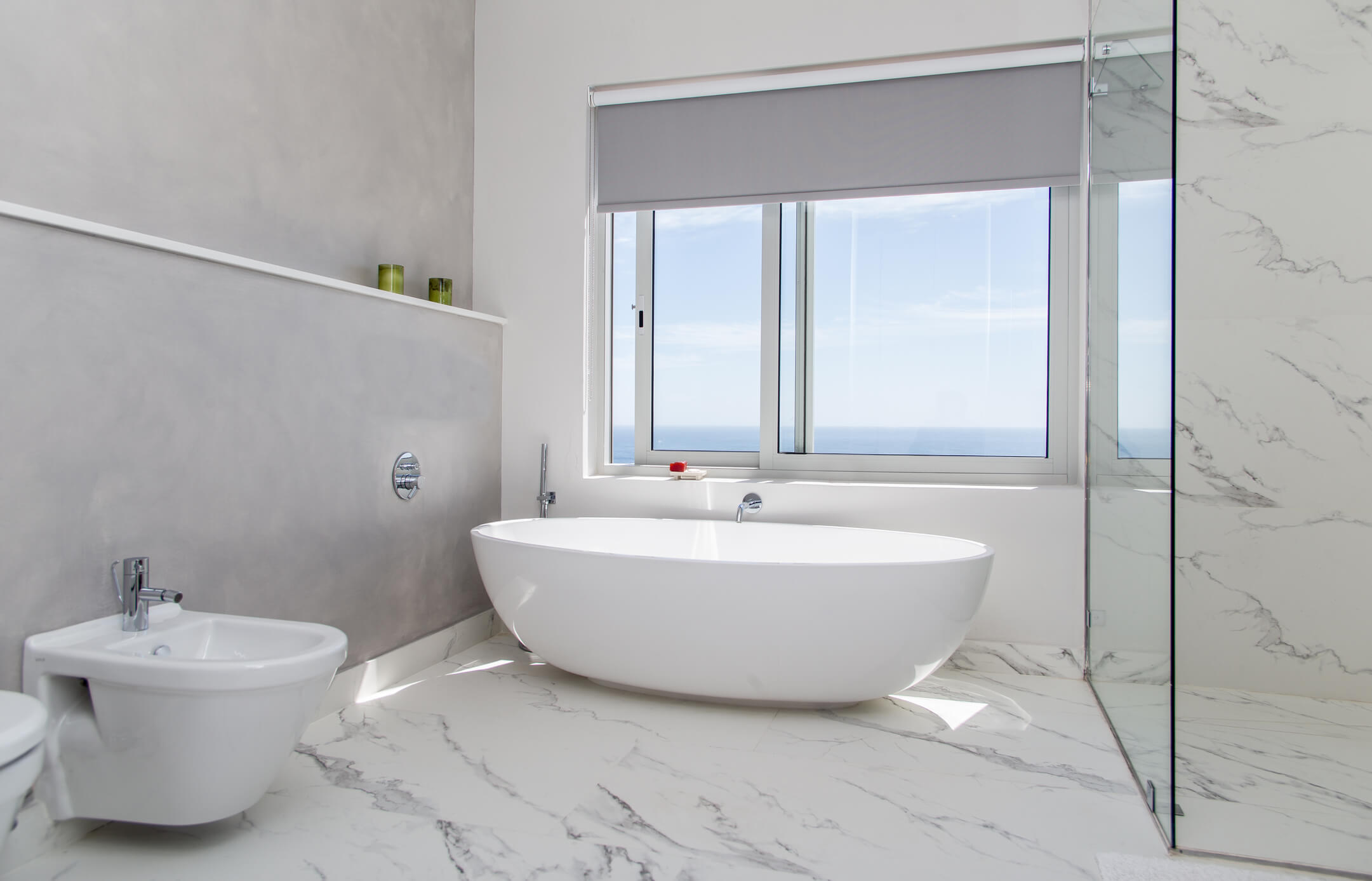 Blinds are an affordable and popular choice of window coverings for your bathrooms, thanks to their simple design. Blinds are easily opened to allow excess moisture to escape after showering or closed for your privacy.
Advantages of Installing Blinds
There are many reasons why people install blinds into their bathroom. Below we have listed just a few:
Blinds

have been the best options for many years due to advances in materials making them durable. 

Blinds stack up more evenly and remain more visibly smooth. Vertical blinds especially are a popular choice by interior designers for this utility.
Blinds don't turn ribbed or bumpy especially after constant use. Roller blinds are specifically designed to cover larger exposed areas of the bathroom (such as a large window). This combined with their water resistance and ability to withstand high humidity allows for a durable window covering that can be altered for interior design purposes.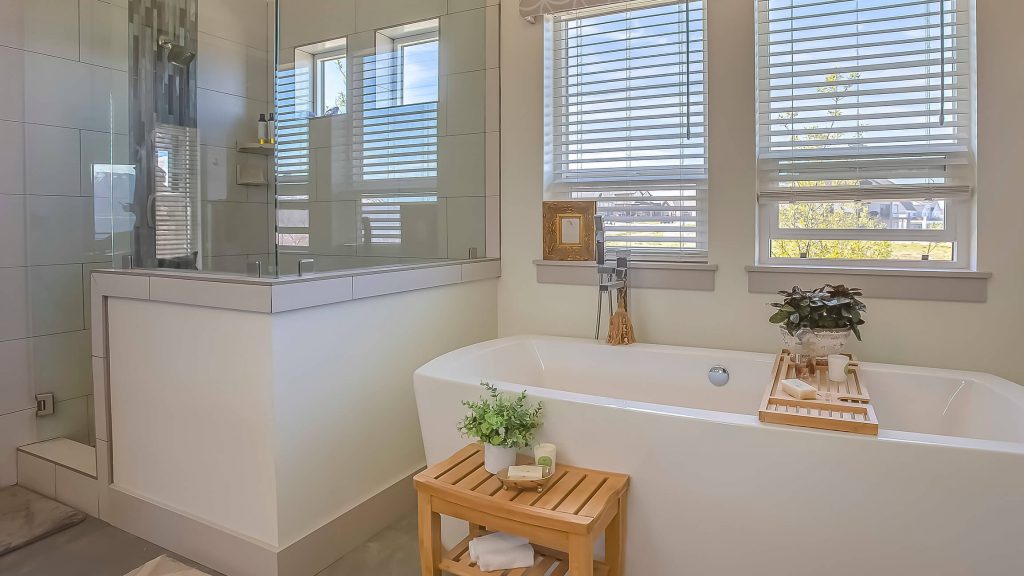 Styles of Blinds

Roman Blinds
They are designed with folds that cascade down the face of shades to create beautiful depth. These blinds also come in a seamless style which has a smooth and flat shade. They have a pleated design that can be batten back or batten front. Roman blinds can be altered to fit any aesthetic or theme you choose. Because of this, you can select a very wide range of different patterns and materials to use for your window coverings.
Roman blinds are also washable, fade and water-resistant thus durable making them very suitable for your bathroom. There are made in a cordless design that is risk-free for young children and pets too. Roman blinds are ideal to maintain the heat in and out, so if you choose it right, you can have a beautiful and stylish window treatment for your bathroom all year round.
Roller Blinds
A chord mechanism is usually used when opening the Roller blinds thus enabling the user to easily adjust the height they wish to cover. Just like the Roman blinds mentioned above, these blinds can be altered to fit the user and the aesthetic of their home. This makes the Roller blind as functional as Roman blinds which is why they have become a popular choice for homeowners. Also, because Roller blinds are easy to install, they are relatively simple for even the beginner DIYer to fit.
Vertical Blinds
Vertical blinds are usually light and therefore convenient for frequent lowering or raising. They operate smoothly once you pull cord by a standard and optional cordless mechanism. However, the cordless option comes with an additional price, but the premium services are worthy of investing for the cleanest look and without any worry about your blinds getting damaged by pets or children.
There are many other types of blinds that are suitable to use in the bathroom, if you need advice on choosing the perfect blinds for your bathroom, please get in touch with us. We hope that you find the information presented in this blog useful, if you did then you might want to check out our other blogs. If you have any questions about our services, you can contact us or call us on 0800 0282942