How To Choose The Best Blinds For Bathroom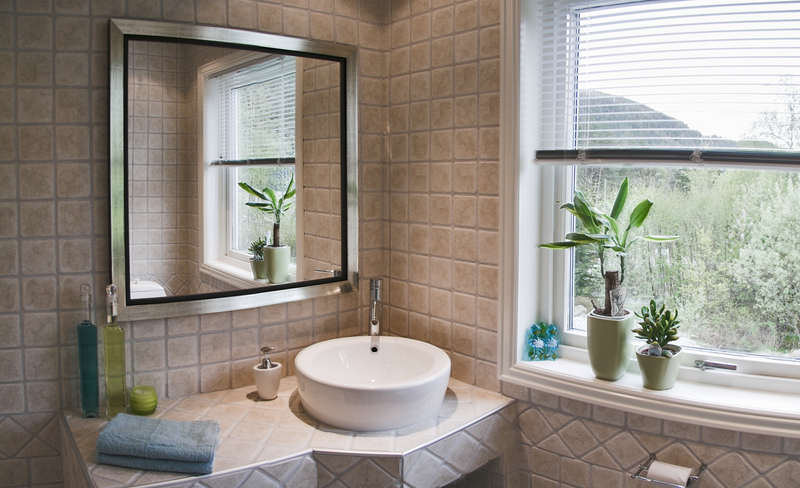 Bathroom Blinds
Are you redesigning your bathroom and looking for some inspiration on bathroom blinds to complete the look? Blinds are a very popular choice of window covering for the bathroom, they give a clean, elegant and modern look. The bathroom is a steamy moisture-based room and choosing the right materials for the window covering is important to the blind's life span.
When choosing blind's material for your bathroom, go for the types of fabrics that are most suited in a moist condition such as PVCs fabric, this fabric is completely water-resistant and are perfect to use in a wet and moist environment and will last. Avoid fabric such as cotton, silk, and linen as these kinds of fabrics will get affected in the moist conditions and you will start seeing mould appearing on the blinds in a short period of time.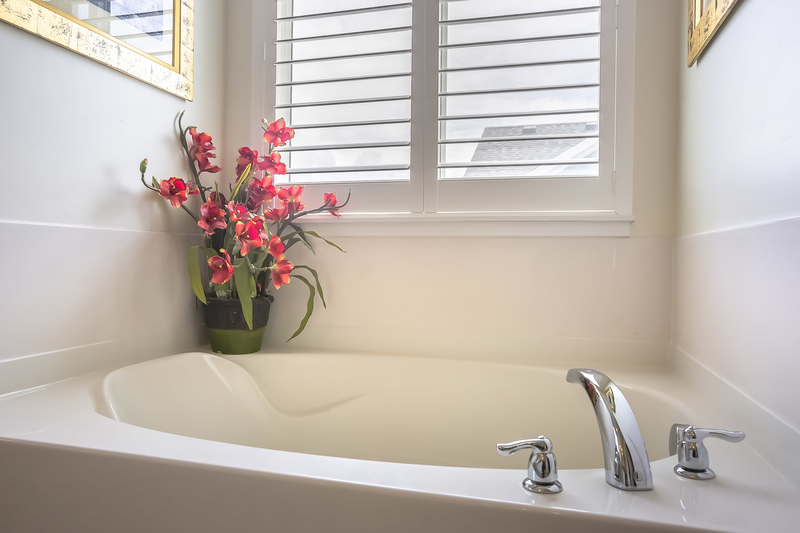 Now we know what blind materials are more appropriate for the bathroom, let explore what kind of window coverings available and how to choose the perfect blinds for your bathroom.
     

Roller blinds
Roller blinds are the most popular option as they come in a wide range of colours and designs, very competitively priced and easy to install and care for. The best advice here is to pick the fabrics that are recommended for bathrooms like vinyl or PVC fabrics as they can withstand bathroom humidity and will last for a longer time.
Roller blinds are available in cream, beige, brown, grey and white to give a clean and stylish look. If you love bold designs, there are some vibrant colours available such as pink, blue and yellow as well as patterned designs. Roller blinds are so versatile that you are sure to find a perfect design to suit your bathroom.
     

Vertical Blinds
Vertical blinds provide great privacy and are ideal for a wide window in your bathroom. Vertical blinds are available in the same water-resistant fabrics as the roller blinds, so they are very suitable to install in the bathroom. If you are looking to improve the brightness in the bathroom, vertical blinds give more light control during the daytime and make the bathroom feel brighter and larger.
Vertical blinds have come a long way in recent years in terms of designs and functionality. There are various kinds of colours and fabrics to choose from and have features like moist and mould resistant, this has made vertical blinds extremely practical and a great option to most bathrooms' interior.
     

Venetian Blinds
Venetian blinds never go out of fashion; they offer a simple and stylish look. It is an excellent choice for the bathroom. Easy to clean and care for, Venetian blinds come in an enormous number of colours to complement any design in the bathroom.
Bear in mind that natural wooden Venetian blinds are not suitable to use in the bathroom environment due to the natural timber content. If the look of wooden blinds is on your wishlist, you can choose materials like faux wood, they are made from rigid PVC but designed to look like wooden timber Venetian blinds, totally waterproof and ideal to use in the bathroom.
     

Roman Blinds
Roman blinds are a beautiful and elegant window covering without a doubt. However, roman blinds materials are generally made from fabrics like linen, cotton and silk alike. These types of materials are not suitable for the bathroom atmosphere as these fabrics will get ruined by the constant moist retains within the bathroom.
Roman blinds are only advisable in the bathroom that is low in humidity and well ventilated or the position of the roman blind has a good distance away from the bath or shower.
We hope you enjoy reading our blog post and find it helpful. If you have any questions or need assistance in choosing your blinds, please contact us on 0800 028 2942, our team are always happy to help.