Why You Should Buy Venetian Blinds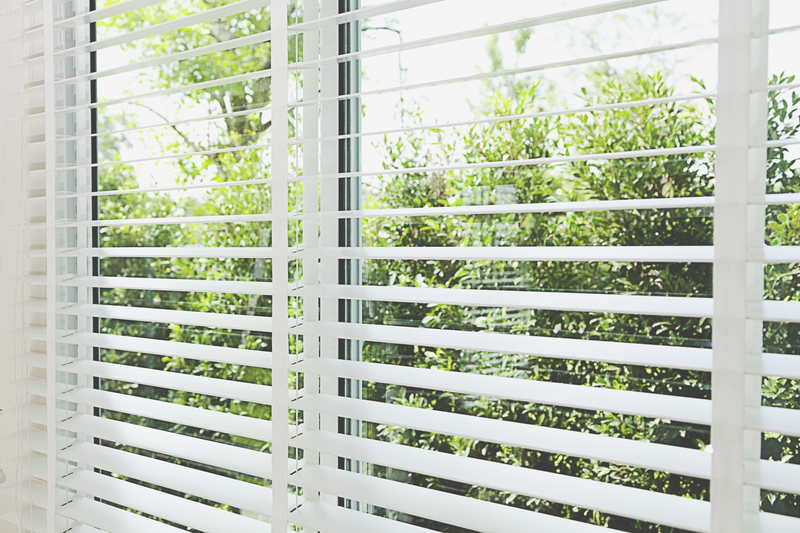 Blinds have become a popular alternative for curtains in the past few years. A blind has numerous horizontal slats that are set in a pattern to block or vary the amount of light coming through the window. Some people also prefer to use blinds along with curtains for better sun protection, more privacy, and to save energy. There are many types of blinds like roller blinds, Venetian blinds and a lot more. Venetian blinds have become very popular for a variety of reasons. Along with the ease and simplicity in use, Venetian blinds also look unique which visually appeals to the eye of many people.
What are Venetian blinds?
Venetian blinds are essentially flat, slim, horizontal slats that are arranged in a ladder. As per the users' needs, Venetian blinds can be lowered, raised or tilted easily giving variable control over the privacy or the amount of light that enters the room. The best part is that the blinds can be operated simply using cords or tilt bands. There is a multitude of sizes, designs, and colours in which the blinds are available and so can be chosen based on the theme of home decor. In addition, the width of the slats also differs so you get a lot to choose from.
What are the Perks of Using Venetian Blinds?
If you are thinking "why should I buy Venetian Blinds", there are several advantages. The sleek and modern look that is offered by Venetian blinds is simply a delight to the eyes. Secondly, the amount of light adjustment that Venetian blinds offer can't be achieved using any other blind. With control over the lighting levels, the blinds also can help you to get plenty of light without having to compromise your privacy. In addition, there are energy efficiency perks associated with Venetian blinds. They're also a popular choice because you get to maintain a comfortable, cosy environment in your house and without paying any significant price. Whether it's scorching summers or freezing winters, your blinds can help maintain the temperature in a room.
Comfort paired with style
Venetian blinds offer loads of options when it comes to designs and colours. There are a lot of materials for the blinds that you can choose from. You can go for the traditional wooden ones that will offer a vintage look to your home or you can go for the modern contemporary designs that come in a variety of materials. There are aluminium blinds also that will look elegant and make your house look like one of those Sci-fi space stations. With or without curtains, the blinds will surprise the visitors at any cost. The materials also offer versatility in designs so choosing any of these can help. In terms of operation and comfort, Venetian blinds are becoming an increasingly popular choice. Give a new look to your house with these blinds and you will definitely notice the difference!
To find out more about our Venetian blinds and the other blinds in our range, feel free to browse our website or get in touch.