Tips You Must Remember When Hanging Up Curtains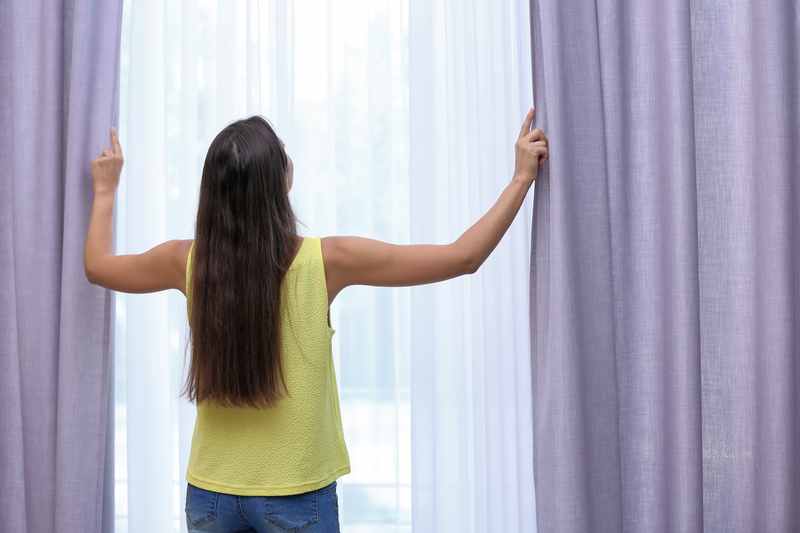 Top Tips for Hanging Up Curtains
Hanging curtains – something many of us struggle with. Well not to worry, here at Blinds in Harmony we know what we're doing, with over 20 years of experience, we're experts in everything curtains. In this blog we'll be providing you with five tips you must remember when hanging your curtains, sometimes it's best just to leave it to the professionals and take advantage of our fitting service but it's also worth a go beforehand and with these tips, we believe you can do it.
How High Should I Hang the Curtains?
It's recommended that curtains are hung 4-8 inches above the frame of the window. This creates the illusion of a taller room, even in those smaller compact spaces. To take advantage of the space between the window and the ceiling, hang the pole directly in the centre to make your room appear taller. Obviously, if you have a rather large space between the window moulding and the ceiling stick to the 4-8 inches.
How Far Apart Should My Curtains Be?
This is all up to you. How do you wish them to look? We believe that they should be hanging barely overlapping the window. This will give your window that illusion of being wider, allowing light to flood your home. 4-8 centimetres of fabric should sit on the edge/overlapping the window, not too much so it looks crowded and clumsy but enough to create that homely feeling. If your curtains are sitting on a curtain pole which is adjustable, you can adjust how they may sit any time to reduce or increase light let into a room.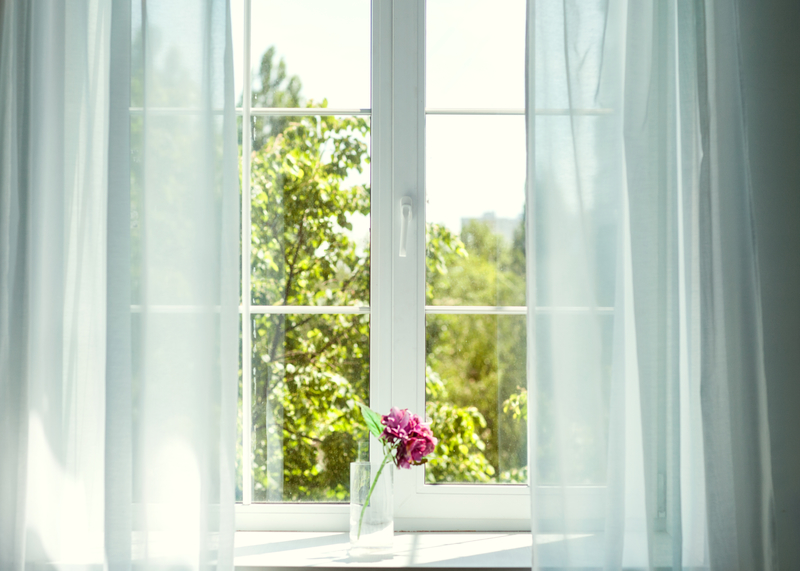 How Far from the Floor Should My Curtains Be?
This all depends on your style; the most popular style is having the curtains graze the floor. Here at Blinds in Harmony, we provide a made to measure range, allowing you to decide this beforehand and we will fit them for you too. No-fuss, no mess. Some like to have the curtains hover above the floor, typically half an inch above the floor.
Things You May Need When Hanging Curtains
Making sure you have the correct equipment when hanging your curtains is crucial for a smooth job. Here are a few items you may wish for when hanging your curtains;
Step ladder – for those hard to reach areas a step ladder may come in very handy.

Tape measure – you will need a tape measure to make sure you place everything equally and in the right place.

Spirit level – make sure your curtains are hung straight and are completely level.

Pencil – a pencil is a great way to make small marks on the wall at which you may want to screw, hang or adjust the curtains. The pencil can easily be removed with an eraser.

Handheld drill – set those curtain poles in place with a handheld drill.

Screwdriver – nothing comes in more handy than a trusty screwdriver, it's best to have one nearby at all times.

Curtain pole and fixings – this is an obvious one but making sure you have something to hang your curtains on is just as important as the curtains themselves. Having the correct fixings will allow you to do the job more efficiently.
Thank you for reading our new blog, was it helpful? Let us know over on our Facebook page, we would love to hear from you. If you have any questions or queries contact us and one of our skilled team members will get back to you as soon as possible.