Exploring the Best Materials for Venetian Blinds: A Guide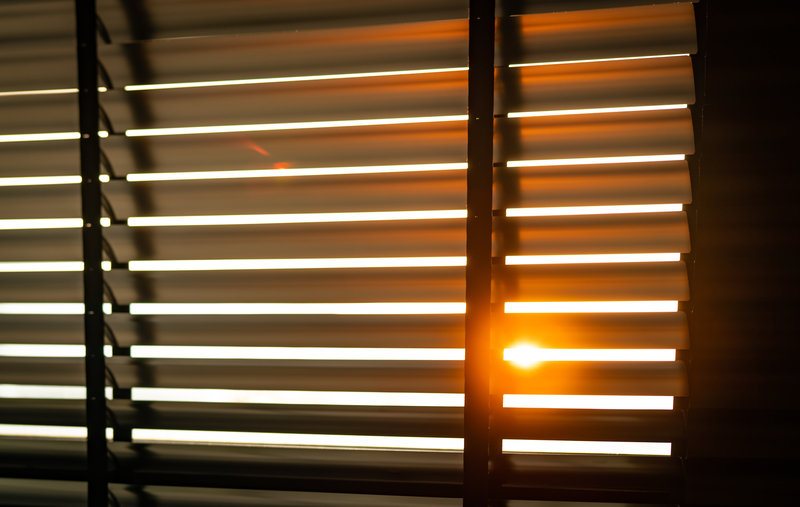 The Versatility and Durability of Aluminium Blinds
When it comes to window treatments, blinds are a popular choice for their versatility, durability and light control. But with so many different materials to choose from, it can be tough to know which type of blind is right for your home.
The two main window treatment materials for venetian blinds are aluminium and wood. Each has their own advantages and disadvantages and both have the ability to create different looks in your home.
Aluminium Blinds
Aluminium blinds are a great choice for modern and minimalist homes, and offer a sleek design that is perfect for a clean aesthetic. They are available in a wide range of colours and finishes, so you will always find the perfect match for your décor.
Aluminium blinds are also very durable and easy to care for. They are resistant to fading, scratching, and warping, so will last for many years and remain in great condition. What's more is that aluminium venetian blinds are protected from moisture thanks to their aluminium oxide protection, making them a great option for bathrooms and kitchens.
Aluminium venetian blinds are also simple and straightforward to clean. The best way to keep them clean is to dust them regularly with a feather duster or microfiber cloth. If the blinds are dirty, you can wipe them down with a damp cloth. Use a mild cleaning solution, – such as a mixture of water and vinegar – if the blinds are very dirty.
The Timeless Elegance of Wood Blinds
Wooden venetian blinds add a touch of warmth and charm to any space. This is a classic, traditional look and is actually what venetian blinds were originally made from. They are often available in a variety of wood species and you will always be able to choose the perfect one to complement your décor.
Wood blinds are also very durable but will require more care than aluminium blinds. You will need to dust them regularly and use a mild cleaner to remove any dirt or stains. White woods are also prone to 'yellowing' over time so it's essential that the proper maintenance and care is given.
Blinds In Harmony Is Here For All Your Blinds Need
At Blinds In Harmony, we offer a wide selection of venetian blinds in a variety of materials, including aluminium and wood. Our team will provide the support you need and help you choose the perfect window treatment material for your home and style. Blinds in Harmony also offers free in-home consultations and installation services.
Contact Blinds in Harmony Today
To learn more about our blinds or to schedule a consultation, please contact us today. Call us on 0800 028 2942 to speak to us directly, or contact us through our contact form for a free, no-obligation quote today.