5 Reasons to go for Roller Blinds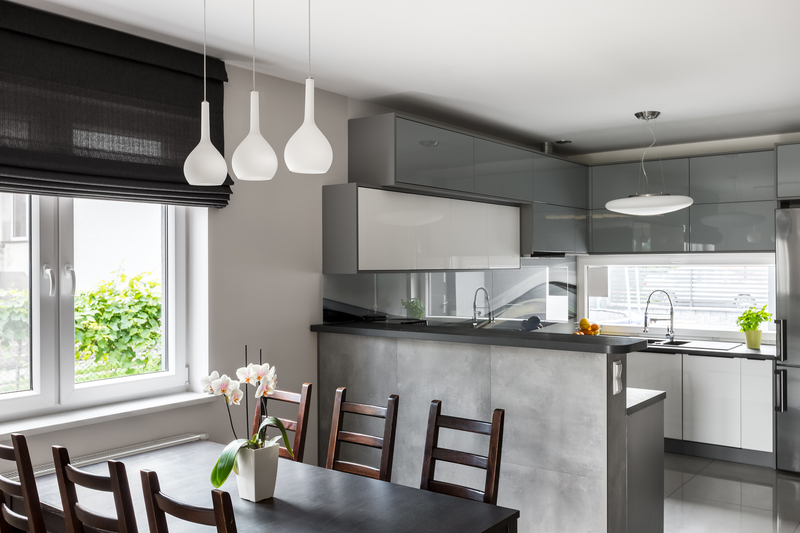 5 Reasons as to Why You Should in Invest in Roller Blinds
When designing your perfect home, no detail should be left. Every aspect of the room must be taken into consideration with style, colours and practicality. Blinds are the easier things to change in a room to complement a style or theme you may be going for. But why would you decide to pick roller blinds compared to curtains? What are the benefits of roller blinds? How practical are roller blinds? Do they need a lot of maintenance? How hard are they to install into my own home? And how can they work with the style I desire for my home? In this blog I will answer these you may have about installing roller blinds in your own home.
Why not use Curtains?
There are certainly disadvantages to curtains that roller blinds do not suffer from. And in some cases, curtains just don't fit the aesthetic of the room, where the more fitting choice is a properly measured and fitted roller blind. The size of a room and window can also play a factor in your decision in whether you use roller blinds or curtains. Curtains can make a room feel smaller than it actually is, this is because of their bigger/ bulkier design. Many people opt for roller blinds because they offer a space efficiency solution. Even with a larger room people opt for the roller blind solution because they want to make the room feel less enclosed.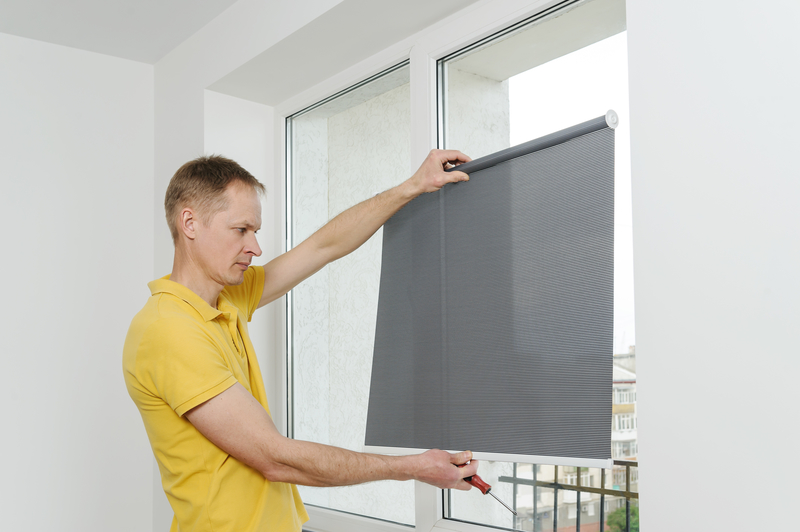 For people who have children or are planning on having children, longer curtains can be an issue for them. With the curtain being in reach of younger children this can lead to excessive cleaning required. This also affects people who own animals such as cats and dogs.
Curtains also tend to be more expensive to install, maintain and keep lean in comparison to roller blinds.
How Practical are Roller Blinds?
As said earlier, roller blinds are a space-efficient way of covering your windows. This benefits people who either have a lot of windows in their home or don't have as much room and want to make the most of what they have. For people who have a lot of windows in one room, curtains can feel overwhelming sometimes and make the room feel more claustrophobic. This is why roller blinds are such a popular choice for this situation.
There are also health benefits to installing blinds in comparison to roller blinds. One major benefit is that roller blinds don't collect dust, unlike curtains. Which makes cleaning the window area easier. This benefits your health because dust can cause irritation and issues with your eyes, lungs and skin. Blinds are also easier to clean than curtains, this makes your living environment a more hygienic place to live in, which will benefit you daily.
Another benefit of using roller blinds is that they tend to be less expensive than curtains (depending on the manufacturer). This helps people who want to renovate their homes but don't have a large budget. Also, for little cost, roller blinds do make a big impact on rooms aesthetic.
Do They Need a lot of Maintenance?
With the modern design of the blinds, maintenance has been made to become an irregular occurrence. If the blinds are fitted properly when first installed, then the blinds won't wobble or rattle as they are being extended. If the blinds do need a bit of attention it will most likely be that a screw needs fastening down again, nothing complicated.
How Hard Are They to Install?
The simple answer to that question is not at all. With only 2 fixture brackets and 4 screws, you could have your blinds up in no less than 10 minutes. Installing blinds could not be any simpler and is perfect for someone who is new to doing D.I.Y work. Even if you are unsure of your abilities there are many different videos out there that can guide you through the steps to installing your new roller blinds.
No specialised tools are required for this install. Only a flathead or crosshead screwdriver, a pencil, a tape measure and a drill. This video here can guide you through the install of your new roller blind.
What Styles Will They Work With?
Roller blind offers a sleek modern design that will fit with any home décor. When properly installed the blinds will sit neatly inside or outside the window recess. The design of the blinds can be made in such a wide variety of colours and patterns. There is a style of the roller blind for anyone. The potential for designs are endless, so no matter what you are looking for, you will find it.
We hope you found this information insightful, please do not hesitate to give us a call on 01733 840258 or fill out our contact form if you have any questions or concerns.