Are Venetian Blinds Still Fashionable?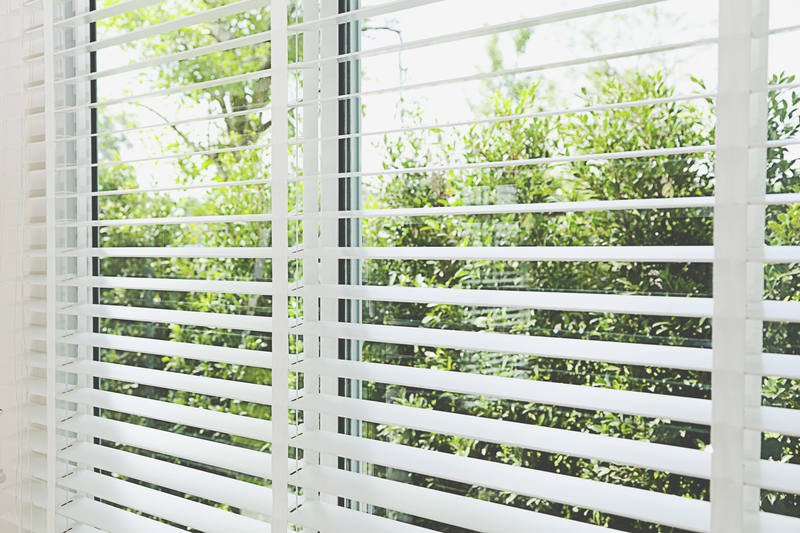 If you're looking for a window covering that is both functional and fashionable, then Venetian blinds are the perfect option. These blinds have been around since the 1800s and continue to be one of the most popular window coverings today. Let's take a look at why Venetian blinds remain a timeless feature, as well as what makes them so versatile.
Should I Invest In Venetian Blinds For My Home?
Venetian blinds are perfect for all homes, no matter the setting. They come in a variety of colours and styles that will match any décor or architectural style, whether it's classic, contemporary, or somewhere in between. Venetian blinds are also a great choice for every season – they can keep your home warm in the winter and cool in the summer. You can have them open to enjoy the natural light in the warmer months or closed tight against the cold during the winter as the slats are controlled by a simple-to-use cord mechanism.
Venetian blinds are a type of window covering that can be made to fit the exact size of your window. These blinds are also very practical, as they can be drawn up or down to control the amount of light that enters into rooms in your home. They are perfect for both privacy and security and can be made from a wide range of materials to suit your needs. Venetian blinds are a stylish addition to any room, with many different designs and colours available. You'll always be on-trend and be able to find something that matches your own personal style as well!
The Different Types Of Venetian Blinds
There are a few different types of Venetian blinds to choose from, each with its own unique benefits:
Real wood & faux wood Venetian blinds
Real wood and faux wood Venetian blinds are a very popular option for homeowners. The wooden effects give a natural and cosy look, which is perfect for a variety of settings and interior design styles. They also offer optimum privacy as they're solid, which makes them a great option for bedrooms.
Perfect fit Venetian blinds
Bespoke Venetian blinds fit into the window's glazing and do not require screws. This means that they're perfect for windows with no reveals, as well as awkward and hard-to-reach places, giving any room a sleek, high-quality look that is perfect for your home.
Aluminium Venetian blinds
These are a great, affordable option that are available in a wide range of different colours and styles. Aluminium is a great material to use for Venetian blinds for living room spaces in homes with contemporary interior designs. They're also easy to clean and maintain with minimal effort. Every now and again, wipe off the dust that's resting on each slat.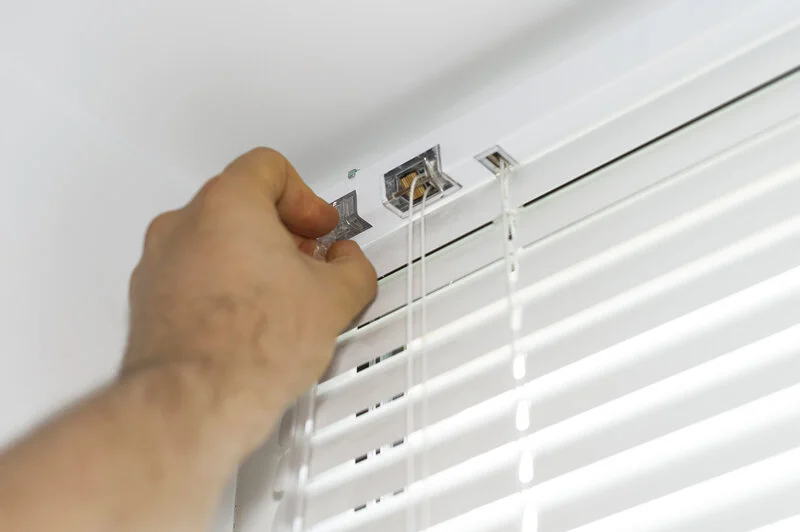 Contact Blinds In Harmony Today!
Have you decided that Venetian blinds are the perfect choice for your home? Then contact Blinds In Harmony today! Whether you want to discuss options or have us measure up your windows and install high-quality blinds at your convenience, we're here to help every step of the way.
Browse our great range of Venetian blinds to see the variety of colours and styles we offer. And with our made to measure Venetian blinds options, you'll be sure to find the perfect fit for your home!