What Types of Blinds Are Best For Conservatories?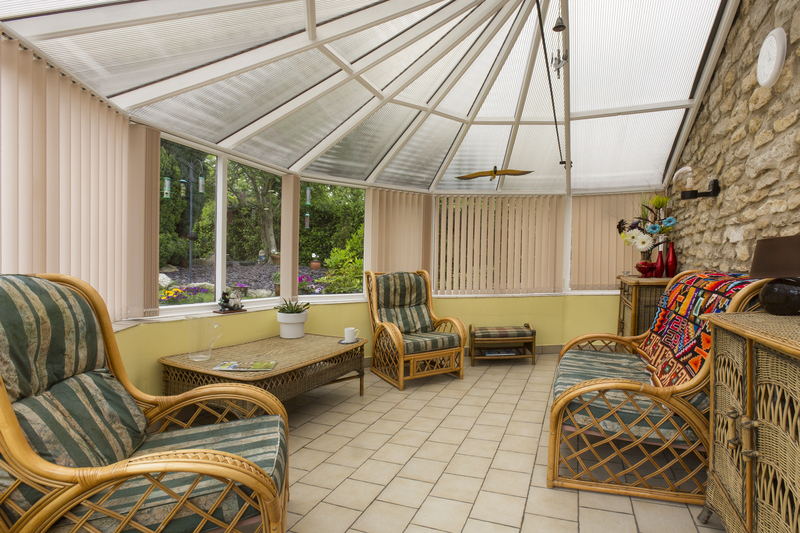 Choosing The Right Blinds For Your Conservatories
Choosing the right blinds for your conservatory is an important decision. Blinds can enhance the look of your conservatory, provide privacy, improve energy efficiency and offer protection from the sun's rays; however, with so many types of blinds available on the market, it can be challenging to decide which one is suitable for your conservatory. You'll need to consider several factors, such as budget, decor style, energy efficiency, cleanliness, and durability, amongst others.
In this article, we're going to discuss the top things you should consider when choosing conservatory blinds, helping you to make the right choice for your home.
Privacy & Security
Privacy is one of the key factors to consider when choosing conservatory blinds. If you want a more private conservatory, you should opt for blinds that offer balance, such as vertical or Venetian blinds. They provide flexible light control and can be adjusted to control the amount of light entering the conservatory. Venetian blinds can be tilted to let light in while providing privacy, meaning you can enjoy sunlight coming through the windows without people being able to see in.
Vertical blinds, on the other hand, can be pulled to one side to offer a clear view of the outside – great if you want to open the window and let floods of light and air in. If security is a concern, durable blinds such as vertical blinds and aluminium Venetians are among the best options.
Choosing Conservatories Blinds at the Right Budget
Budget is always a factor when it comes to choosing the right blinds for your conservatory. Roller and vertical blinds are the cheapest options and offer a simple and effective solution. Roller blinds can be custom-made to fit the size and shape of your conservatory and come in a wide range of fabrics and patterns. Vertical blinds are also cost-effective and offer similar benefits to roller blinds; however, they are more versatile as they can be adjusted to let light in or keep it out. Both offer a luxury look at a budget-friendly price.
Improve Energy Efficiency with Conservatory Blinds
Installing blinds in your conservatory can improve energy efficiency by reducing heat loss during colder months and preventing excess heat from entering during warmer months. If you want a more thermal insulated conservatory, roller and Duette blinds are both good options. They both have thicker fabrics and are effective in reducing heat loss, making them ideal for those looking to save on heating bills. Venetian and roller shutters are also a good option for regulating the temperature inside your conservatory.
Conservatory Blinds with Blinds in Harmony
Choosing the right conservatory blinds can be a daunting task. At Blinds in Harmony, we have an expert team that can guide you to select the perfect blinds based on your bespoke requirements. We offer a wide range of conservatory blinds, including roller, vertical, Venetian, Duette, and many more. Contact us today through our online contact form, or call 0800 028 2942 and our friendly team will be more than happy to assist you in choosing the right conservatory blinds for your home.