Are Wooden Venetian Blinds Better Than PVC?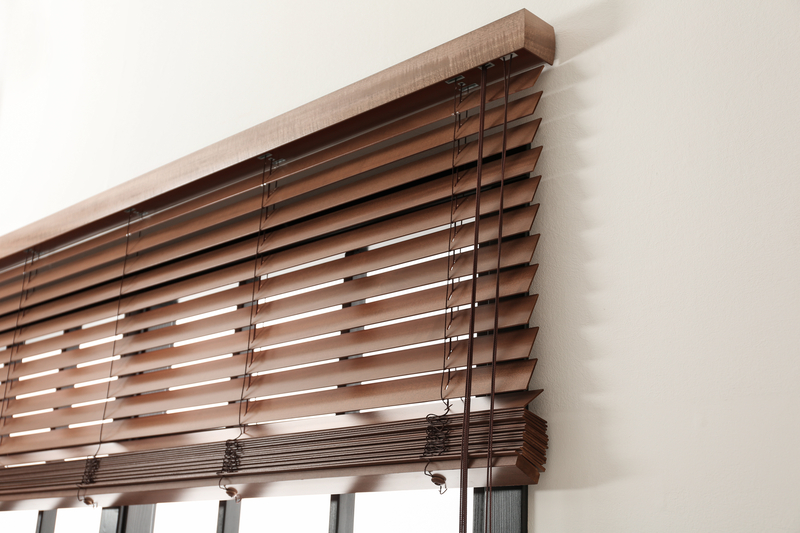 Finding The Right Material For Your Venetian Blinds
Venetian blinds consist of horizontal slats that can be adjusted to let more or less light into a room. They have become a popular choice for many homes, offices, and other spaces. Their versatility in both light control and style has made them a go-to choice for window treatments. But not all Venetian blinds are created equal – the material you choose can make all the difference in how your space looks and functions.
When it comes to this type of blind, two materials are at the top of the list: wood and PVC. Both have their pros and cons, so which is better for your Venetian blinds? Let's take a look at the differences between wooden and PVC Venetian blinds to help you decide.
Pros & Cons of Wooden Venetian Blinds
Wooden Venetian blinds have many advantages:
They add a natural, warm look to any space.
Their natural beauty is coveted by many looking for an authentic, classic look.
Wooden Venetian blinds are durable and can last for years if maintained properly.
They're easy to clean, just use a dust cloth or vacuum with a brush attachment.
Regardless of the wood type, wooden Venetian blinds provide excellent insulation and help reduce energy costs.
However, there are also some drawbacks to consider:
Wooden Venetian blinds can be more expensive than PVC.
They may require occasional sanding and refinishing to keep them looking their best.
Wood can warp or crack when exposed to excess moisture.
Pros & Cons of PVC Venetian Blinds
PVC Venetian blinds have their own advantages:
They can be more affordable than wood, depending on the size and style you choose.
They are easy to clean and extremely durable.
PVC Venetian blinds are waterproof, so they won't warp in humid environments.
They come in a variety of colours and styles to match any décor.
On the downside:
PVC Venetian blinds may not be as aesthetically pleasing as wooden blinds.
They are not as energy-efficient as their wooden counterparts.
PVC Venetian blinds may also emit a chemical smell, so be sure to purchase from a reputable supplier.
By weighing the pros and cons of wooden and PVC Venetian blinds, you can decide which is best for your space. Remember to take into consideration your budget, décor, environmental conditions, and needs when making the final decision. With a bit of research and thoughtfulness, you'll be sure to find the perfect fit!
Venetians Blinds At Blinds In Harmony
At Blinds in Harmony, we carry a wide selection of Venetian blinds in both wood and PVC materials. We also offer custom sizes to ensure the perfect fit for your space. We're an established Venetians blinds Peterborough provider, with years of experience in helping customers select the perfect blinds for their home or office.
If you need help with selecting the right Venetian blinds for your space, get in touch with our team. Our experts can advise on which material is best suited to your requirements and provide advice on how to keep your blinds looking great for years to come. so, contact us today and let's get started! ​