Roller Blinds vs Vertical Blinds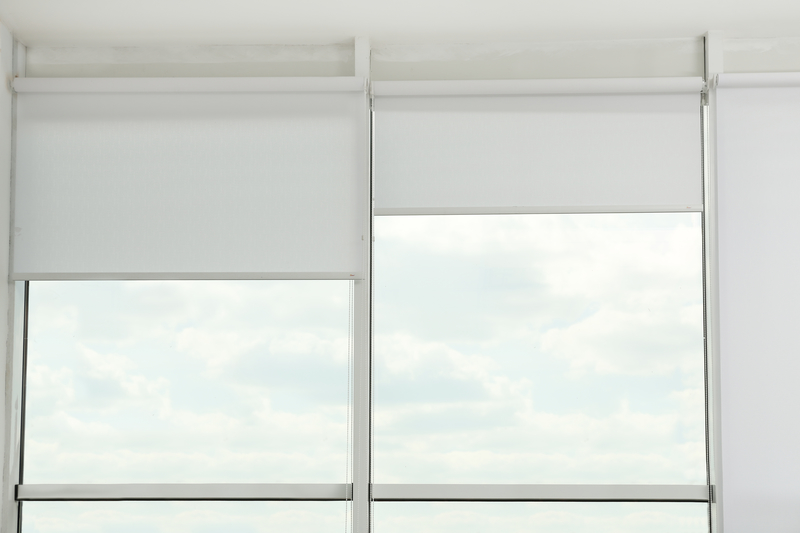 What's the Difference Between Roller Blinds & Vertical Blinds?
Once you have chosen to purchase blinds you still have the difficult decision of picking the right blinds for you. Should you go for roller blinds or vertical blinds? Well, the truth is, the answer is going to be different for everyone. It depends on what style you want, how you want your blinds to complement your home's interior. And where you want to set up your blinds. But choosing the right blinds for you doesn't have to feel daunting. In this blog, we'll help guide you towards the right blinds for you and your home.
Roller Blinds
Let's start with roller blinds, these are a very popular choice. They come in many attractive designs and have a high level of durability. As they are a blind type that opens and closes with ease, this helps them wear well in the long run. Design-wise, you have plenty of full-colour options. As well as patterns to choose from. 
Roller blinds let in plenty so they are perfectly suited to being kitchen blinds or bathroom blinds. More so than bedroom blinds. This is because your bedroom is an area where you will want to keep light out of in the morning and night. They can also work for a living room depending on your preferences.
Vertical Blinds 
Now, vertical blinds, here you have the option that may suit the bedroom area the most. This is because they help keep out light caused by the sun shining through your windows. Vertical blinds still offer you a good level of durability (more so with the metal made option rather than the plastic or PVC options) and you have plenty of design options up to take your pick from.
There are lots of colours to choose from when you select aluminium slats and they are easy to clean. You also have the option of fabric vertical blinds that increase your design choices and only cost slightly more. If you tend to use your living room more during the evening you may want to consider vertical blinds.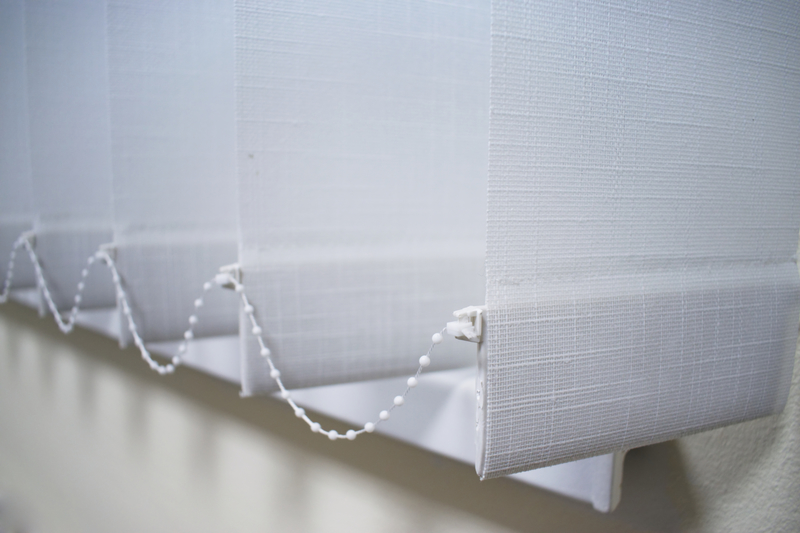 Vertical Blinds vs Roller Blinds
When you are trying to work out if vertical blinds or roller blinds are for you, it's important to consider their individual styles. This is one of the major factors that separate these two types of blinds. Vertical blinds are made up of individual slats that are connected to a track that runs across the top of a window. They will either open from the centre outwards or from one of the sides. People may choose vertical blinds for privacy from potential outside onlookers that they offer.
Roller blinds, on the other hand, can be rolled up or down and are most commonly made from either synthetic materials or natural fabrics. There are a lot of different mount types that are available with roller blinds to secure a window. This is something important to look into if you think roller blinds are right for you and your home. There is an especially high amount of choice when it comes to roller blinds.
If you would like to find out more about how we can help you find your dream blinds, get in touch today on 0800 0282942 or pop us an email at enquiries@blindsinharmony.co.uk. We cannot wait to hear from you, our friendly team is here ready to answer any questions or queries you may have.