Best Blinds and Curtains for the Summer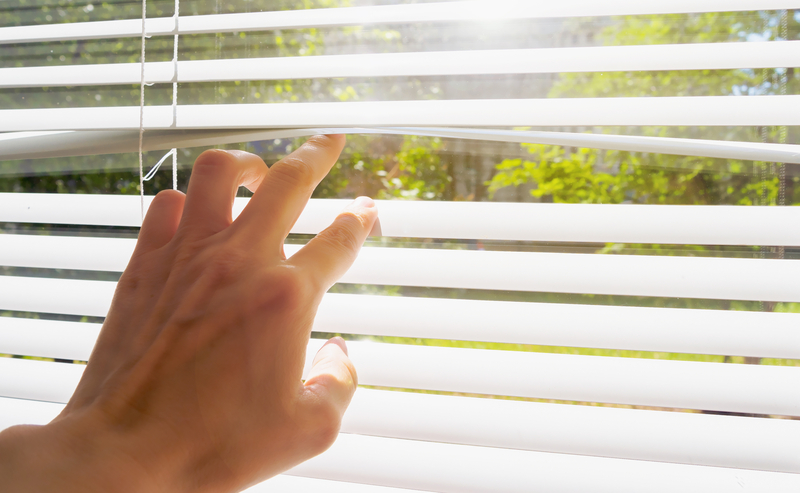 What are the Best blinds & Curtains for the Summer?
In this blog, we're going to explore some of the best ways to keep your home cool and comfortable this summer. We'll explore all the options you've got to keep your home cool this summer. From blinds to window dressings, we've got you covered.
Blinds
Blinds can be a great way to keep your home cool throughout the summer and help keep the heat in during the winter. They come in a wide range of different designs, sizes, and materials. Roller blinds and roman blinds are great for bedrooms and other areas where you won't spend much time during the day. They come in a wide number of different designs to complement your home décor and do a great job of keeping the sunlight out to keep your rooms cool. However, these aren't very well suited to areas you might want to use during the day.
If you're after blinds to use in an office, kitchen, bathroom or somewhere you're likely to be using during the day there are still a large number of options available to you. There are typical vertical blinds but also more stylish options such as Venetian blinds and many other window dressings. Vertical blinds can be great for areas such as large windows and French doors. They're great at blocking the majority of direct sunlight but can be positioned in such a way to still allow you to let a lot of light into other areas of your room.
Venetian blinds are similar but are slatted in a horizontal fashion and tend to be made from a harder material. This makes them extremely versatile meaning they can be mounted on many different shapes and sizes of windows in different configurations. However, if you're after something super versatile then maybe some of the below window dressings and window covers would be of interest.
Curtains
Curtains are a great insulator. They can be made with multiple layers and out of multiple thermally insulating materials. However, they're big, bulky, and they're either open or closed – meaning you can either have lots of heat and lots of light or block out the heat but have to sit in darkness.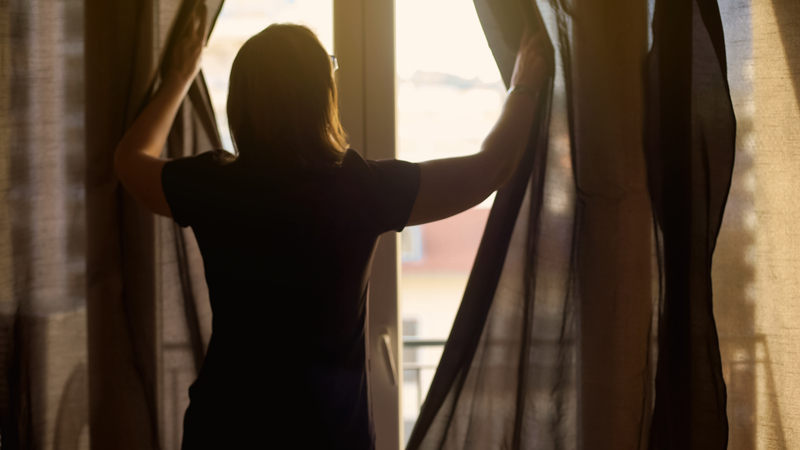 Window dressings
While not your traditional sort of blind, window dressings can be extremely versatile and there is usually a solution for whichever configuration you can imagine. One popular form of window dressing would be a conservatory shade. Used in key locations in your conservatory, these offer a way to block out a large amount of the heat that comes from direct light without having to sacrifice on the overall amount of light coming into the room. They can also come in a number of different fashions and best of all, window dressings can often be easily removed and installed, allowing you to store them out of the way during the winter months when you don't have to worry so much about the heat.
Window Covers
Window covers also come in many different formats. They're often able to be made to fit any different size or shape of the window and can come in a number of different formats. Typically, in the past, these would've been in the form of shutters that can be opened and closed to provide a similar effect to curtains without taking up as much space. They can be a great alternative if that's what your interior design requires. However, similar to how portable car shades work, you can also have more permanent options for your home.
Thank you for reading this month's blog. For more information the best blinds to keep the heat out this summer, get in touch today:
Contact Us Today
Give us a call on 0800 028 2942 or please feel free to fill in the enquiry form on our contact page.