Made to Measure Blinds Vs Ready-Made Blinds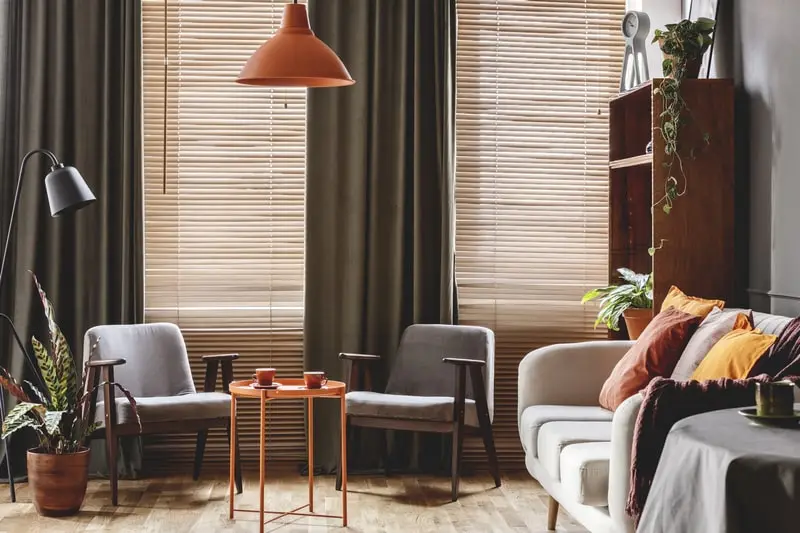 Differences Between Ready-Made Blinds & Made To Measure Blinds
It's always nice to freshen up your home and give it a brand-new look. One of the focal points in every room is the window covering. However, it's something that people don't put too much thought into.
Blinds are one of the most practical elements of every room, helping you to keep the heat in and block out the sun throughout the year. They're also the main feature that your guests' eyes will be drawn to when they walk into your room, so selecting the right blinds can actually be more of a challenge than you first thought – but it's definitely worth it!
Ready-made blinds are a cost-effective option that can be bought off the shelf and come in a range of colours, styles and materials.
While made-to-measure blinds can be completely tailored to your home and can be more flexible with your exact style as they're made by a blind specialist to specifically fit your windows.
Pros & Cons Of Ready-Made Blinds
Ready-made blinds are a cost-effective option and they are easy to just go out and buy from the shop as they are. They come in a range of styles and materials and they're a good quick fix with easy installation if your room requires an emergency makeover.
However, it can be difficult to find ready-made blinds if you live in an older house, or a house with bay windows, for example. Ready-made blinds only come in a set number of measurements. This might mean that you can't find a blind that perfectly fits your window space.
If you get a blind that's too large, it won't really look like you'd envisioned and a blind that's too small won't function practically, as it'll let all the sunlight in.
You'll also be limited on styles and colours. While a wide range is available, your blinds will never be unique or exactly fitting to your style.
Procs & Cons Of Made-To-Measure Blinds
Bespoke blinds can be a little more costly, but the extra expense is definitely worth it. With made-to-measure blinds, a blind specialist will take the exact measurements of your window space and create something that fits perfectly, even if your window isn't of a standard size.
Bespoke blinds can also be made of any material and in any style that you love. This makes them truly unique to you and you can be sure that they'll match your style exactly. Made-to-measure blinds really stand out and will capture the attention of anyone that walks into your home.
Made To Measure Blinds At Blinds In Harmony
If your home needs a new look, then made-to-measure blinds are definitely the way to go! You can choose a fabric to suit your style, get the exact measurements for practicality and ensure that they're installed correctly for longevity.

For high-quality bespoke blinds or advice on which types of blinds would suit your home, contact Blinds in Harmony today. Alternatively, please call 0800 028 2942 and a member of our team will gladly assist you. Our specialist team knows all there is to know about creating the perfect, made-to-measure blinds for your space.