Should I Invest In Blinds Or Curtains For My Bedroom?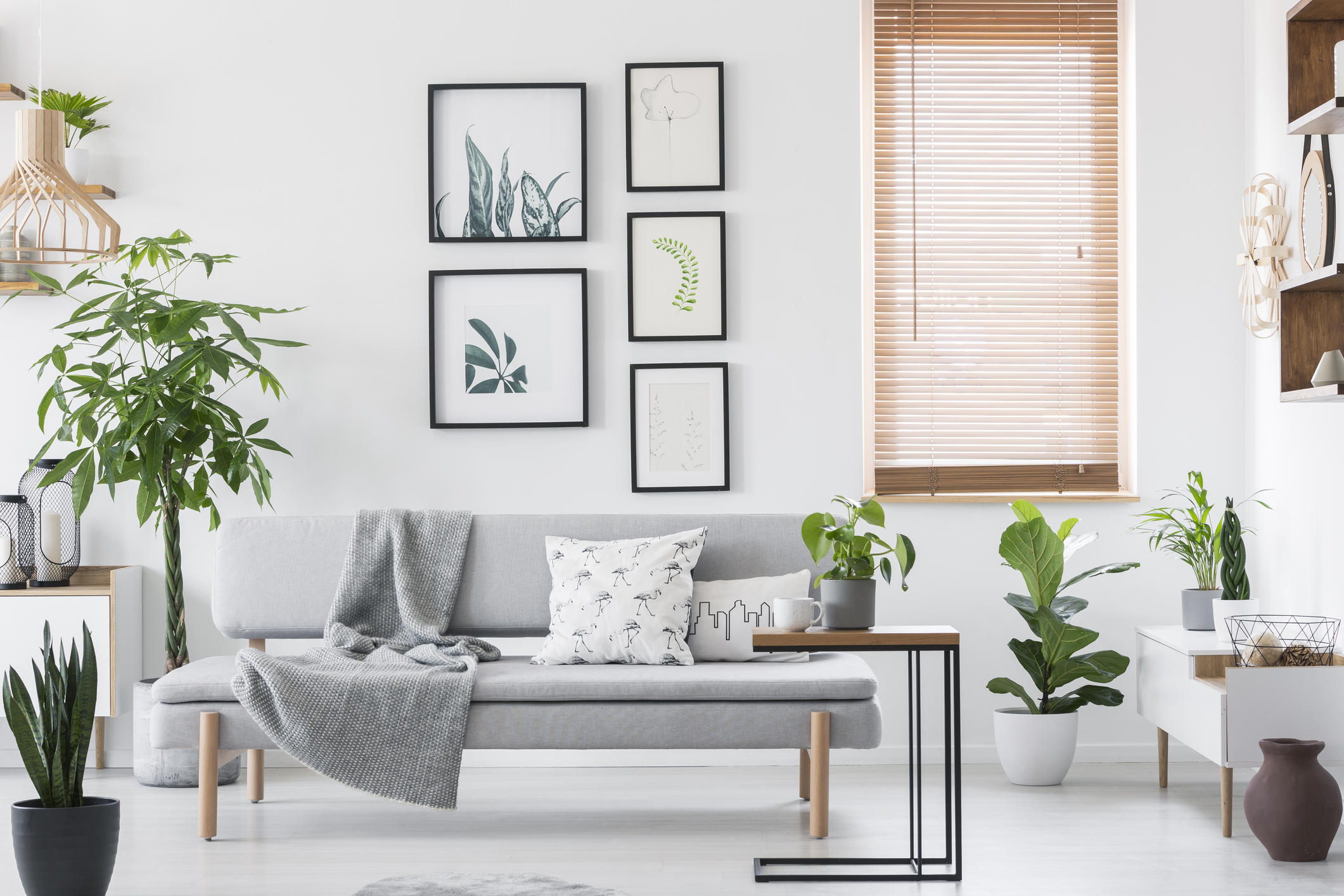 Investing In Blinds Or Curtains For Bedrooms
Whether you're having a complete refurb or just looking to change the blinds or curtains currently installed in your bedroom, the debate typically revolves around the right type of coverage for your window. Blinds and curtains have unique features that make them ideal for your bedroom depending on your style preferences. Let's explore both blinds and curtains so you can discover which option is right for your bedroom.
The Key Features Of Blinds
Blinds come in a variety of different forms – from simple roller blinds to horizontal and vertical shutters. Roller blinds simply have a pull-down cord design, which allows them to cover some or all of a window, while horizontal and vertical shutters can be rotated to control the amount of light that enters a room. Blinds are also popular due to the control they provide on the brightness of a room. 
Bespoke blinds are particularly desirable as you have an almost limitless amount of choice in terms of materials, colours, and designs. Whatever your preferred style or design, you can install blinds that match your bedroom. Bespoke blinds are also made to measure so they perfectly fit your window space.
Are Blinds The Right Choice For You?
You need to establish what rooms the blinds will go into and the intended use of the room. Blinds constitute great options for living rooms and offices. This is due to their ability to control how much sunlight enters the room allowing you to adapt the brightness to what you are doing – whether it's a dimmer look to watch TV or a bright look to read a book. It can be a good option to opt for bedroom blinds if you enjoy spending time relaxing in your bedroom (and not just sleeping).
From a design standpoint, blinds are best for smaller rooms as curtains – particularly long curtains – can make a room feel smaller. Additionally, made-to-measure blinds are built to the exact fit of your window to create a seamless, minimalistic look. Not to mention that blinds also tend to be cheaper than their curtain counterparts.
The Key Features Of Curtains
Curtains consist of two pieces of fabric that move sideways along a rod or pole to provide coverage over a window. Different types of curtains include pleat, eyelet, and tab top curtains – which mainly refer to the design at the top of the curtain itself.
Curtains add an element of 'cushiness' to a room and therefore create a comfortable, cosy, and calm look. Curtains come in a wide variety of styles and different fabrics, so there are many possibilities to create your perfect bespoke curtains.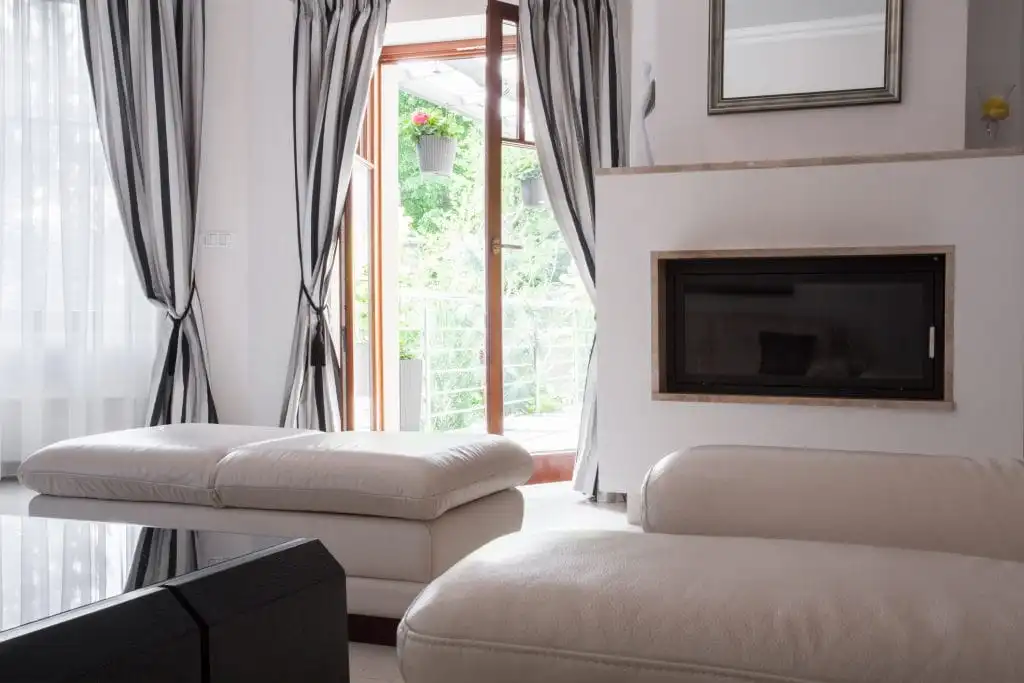 Are Curtains The Right Choice For You?
You cannot go wrong choosing curtains for your bedroom, as blinds will always let a small amount of light go through at the edges. Darkness helps promote better sleep, therefore bedroom curtains are an excellent option. An added advantage of curtains is that they do not gather dust like their blinds counterparts.
If you would like to find out more about how we, Blinds In Harmony, can help you find the perfect blinds or curtains for your bedroom, give us a call on 01733 840258 or head over to our contact page for more details.