The Best Blinds & Curtains for an Office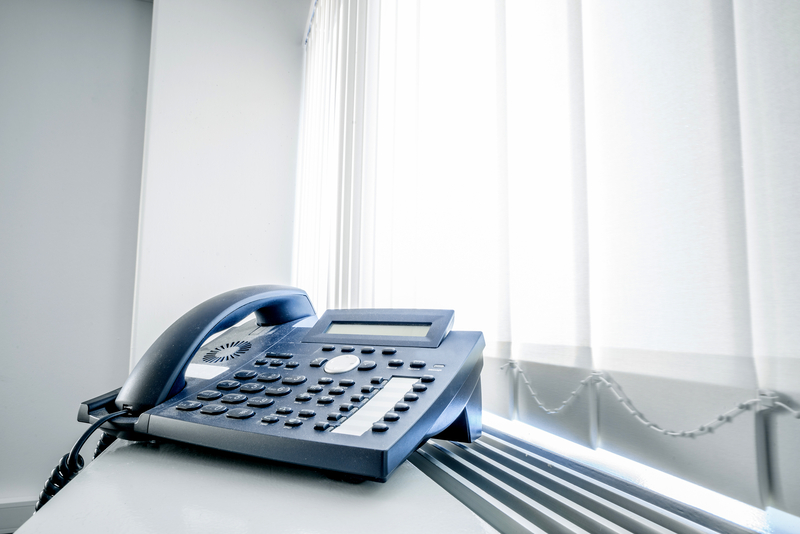 Blinds & Curtains for Your Workplace
When it comes to our homes, finding the right type of blinds or curtains is easy. However, there's always a wealth of options for the homeowner and an almost endless amount of fabrics, textures and styles to choose from. Offices, on the other hand, are a different story.
Commercial spaces, like open-plan offices, cabins or even warehouses come with a lot more regulations to protect the health, safety and well-being of its inhabitants, and rightly so. If you're looking for the best blinds or curtains to use in your office, what should you be thinking about? Let's take a look.
Important Considerations
Office Light and Heat
As employers look to get the most from their employees and to enhance working environments, being able to control and manage the levels of light and heat in their offices can be a crucial factor. The blinds and curtains installed at the windows will play a vital role in achieving this.
Reduce Glare
As modern office designs begin to veer more towards floor-to-ceiling windows, the coverage you use becomes increasingly important as you try to reduce solar glare, through vision (i.e. the ability to make a visual connection to the outside world) and to control temperatures. Blinds are the most obvious choice, but curtains (or drapes) can achieve this too, but what type is best and most suitable for you?
Popular Office Blinds
Roller blinds are probably the most popular when it comes to offices. They offer a much greater scope in terms of the fabrics that can be used, at least when compared to vertical blinds for example. Venetian blinds are more suited to residential properties than offices. Because of their constructions with solid, metallic slats, they have little in the way of heat-reflecting properties and the shadows the slats themselves throw can play havoc on VDUs and will show up dust like no other.
Fire Resistance
There are other considerations when it comes to blinds or curtains in an office. They need to be fire-resistant for obvious reasons. This can be achieved easily with faux wooden blinds, aluminium or even flame-retardant fabrics if you're going for curtains.
Are Curtains a Good Option?
Curtains are certainly less common than blinds in most offices, but if you're looking to stand out from the competition, it might be a good option for you. Curtains also offer you the ability to provide temperature control and privacy but are also easier (and often cheaper) ways of changing and updating your office decor.
They can also be coupled with blinds to offer a different atmosphere in your office. Depending on the type of business you're in, that might be a useful tool, at least in some sections of the building.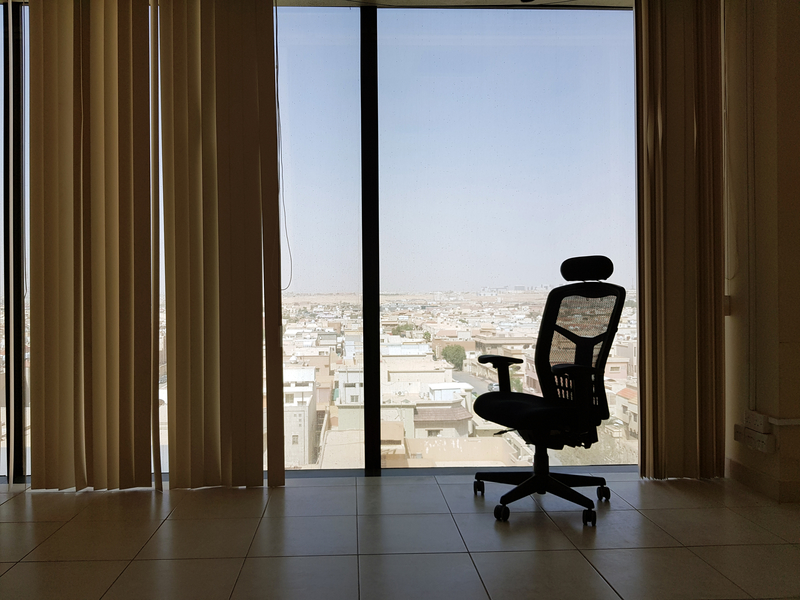 Conclusion
Whichever option you go for, there are some considerations. Often opting for one quality contradicts another. For example, if you want to reduce glare, particularly on south-facing buildings, you need a darker fabric, but to reduce heat, you need a lighter one. If employees want that connection to the outside, then it needs to be a more open fabric. It's for this reason that you'll find most blinds are either a cream or a grey. It tends to be the sweet spot when it comes to finding a solution that works for everyone, but don't let that limit your ideas. There's nothing a thoughtful design can't fix when it comes to choosing office blinds or curtains.
In terms of overall costs in most offices, the money spent on window dressings is going to be pretty small, but the impact they can have is huge. Whichever you choose is going to play an important role in creating a working environment that everyone can benefit from, so the importance of them should be easy to see.
So if you are considering purchasing blinds or curtains for your office, we at Blinds in Harmony can help! Be sure to get in touch with us on 01733 840258 or visit our contact page for more details.