What Are Wooden Blinds?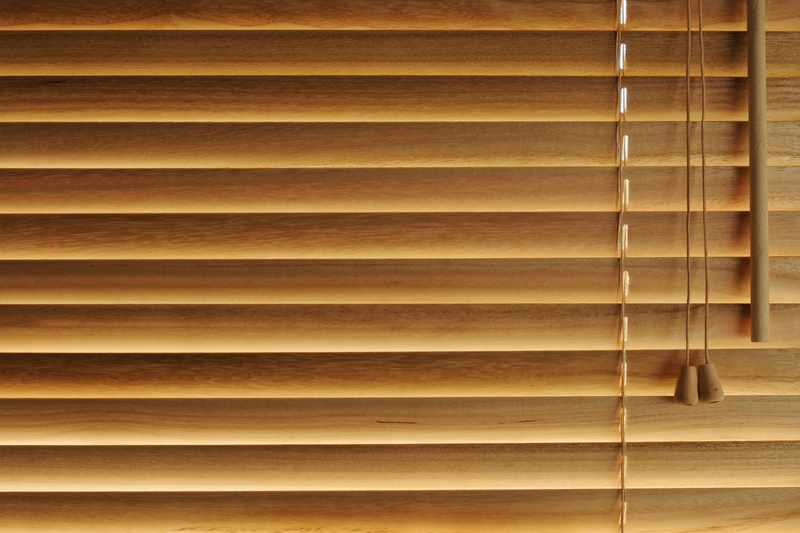 If you're looking for the best blinds for your home, there's a very good chance that you have come across more than a few different types and styles. It's sometimes hard to know what's going to work best for you! However, many people advise that wooden blinds, in a variety of styles, often provide a firm solution that looks great.
But what exactly could wooden blinds for your home bring to the overall look of your interior design? Are they easy to set up and use? What sets them apart from other types of blind installations on the market?
Wooden Blinds In Practice
Wooden blinds for your home offer a series of slats laid horizontally. This means that you will often need to use a pulley and cord to open and close them. However, you can also use them to rotate and obscure the view inside as you choose.
One of the most popular styles of wooden blinds for bedrooms and kitchens is the Venetian setup. This style and type of blind tend to be easy to set up and very versatile. One of the best things about wooden blinds, in general, is the fact that you can install them in various ways and positions, meaning you never have to fix it into one default spot.
Choosing The Right Wooden Blinds For You
If you are looking for new bathroom blinds or kitchen wooden blinds, this type of solution is likely to be a great, neutral choice. It will offer a clean and appealing aesthetic.
However, you will need to consider whether or not to look for real wood or imitation. Imitation wood such as that made from PVC can be affordable, however, there is the risk that you may not get the look that you desire. What's more, these blinds aren't always the easiest to look after.
Wooden blinds made from an authentic material can be a little more expensive, but they do offer more of a natural touch to any space. A faux wood solution is a great choice if, for example, you are not too worried about the overall aesthetic.
You should also think about finishing. Real wooden blinds will arrive in a specific finish or coat, meaning that you need to consider whether paint or wax is right for you. The difference here largely lies in the look you want, though you will also want to tie things in with the rest of your room.
Some gloss paints, for example, may not give you a warm or cosy look that you want for your kitchen space or even for your lounge. Make sure to compare and contrast.
Purchasing Wooden Blinds
As you can imagine, there is also a lot of measuring and fixing you will need to do to make sure that your blinds fit the space you want them to go in.
If you're not sure what to do, always call on help from an expert! Measuring up and fitting wooden blinds doesn't have to be tricky. If you would like to find out more about how we can help you, get in touch today with our friendly team on 01733 840258 or head over to our contact page.